Social Security – Disclaimer: These are archived materials. Information within the articles and products may no longer be accurate. Please contact the Social Security Administration for current policies and procedures.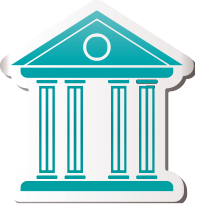 The other major component of the Individualized Career Planning Model is the incorporation of Social Security Work Incentives, such as PASS plans, into transition planning. SSA Work Incentives can be utilized to fund supports which augment what schools and/or agencies are providing for student employment; fund employment supports which are unavailable to a student between the time they graduate from school and begin receiving services from adult agencies; or fund tools, equipment or services needed for a student to begin their own business.
To be eligible for a PASS plan a student must be eligible for Supplemental Security Income (SSI), which is income and disability based, and have countable income that is reducing their SSI payment below the Federal Benefit rate of $698/month (2012). At age 14 or younger if possible, Social Security Benefits Analyses are completed to identify whether or not the students participating in project implementation sites are eligible for Social Security Work Incentives such as a PASS plan. If the student is eligible, support is provided for the family to write a PASS plan if they choose. In some cases a student could become eligible for a PASS plan and SSI simultaneously by sheltering parent income in the PASS.
The model recommends that the Benefits Analyses are reviewed annually at the student's IEP or whenever there is a change which could impact their eligibility for SSA benefits such as: a parent retires, becomes disabled or dies; the student's income, parents' income, or family composition changes; or the student turns 18 or is about to exit school. Having access to funds such as a PASS plan can encourage the family and student to be more creative in transition planning and in envisioning the student's future. In rural areas where employment opportunities and support services are scarce, creativity is essential.
Resources
Social Security Benefits Planner: Calculators
Article on Utilizing SSA Work Incentives
Table of sample PASS plans written for students
Student Earned Income Sample Letter