Since 2000, we've focused several of our projects on customized community employment for youth with significant disabilities. We have developed and implemented unique models of transition planning that continue to evolve as we learn more from the youth and families with whom we work.
Our transition activities are unique in that they promote:
Customized Employment strategies for youth with disabilities;
The use of Social Security work incentives for students;
Transition planning for middle school students;
Collaborative funding across agencies to create individually-driven employment supports;
Self-employment as vocational experience or as a post-school outcome; and
Self-determination for youth as we empower them to identify strengths, skills, and needs for transition planning.
Visit our link to "Articles and Products" for information and tools you can
use in your own programs.
Community Investment Fund
Do you have an interesting idea or project to promote inclusion for people with disabilities? Would a small amount of start-up funds help you get your project off the ground? Consider applying for the Rural Institute Community Investment Fund.
Community Investment Fund Applications….
Projects


Montana Transition Resources: Mission: In October 2012, the Rural Institute Transition and Employment Projects started work under a contract with Children's Special Health Services (CSHS) at the Montana Department of Public Health and Human Services (DPHHS). Through the contract, project staff are increasing the capacity of CSHS to support children and youth with special health care needs (CYSHCN) to transition successfully into adulthood. Activities include recruiting CYSHCN representatives for the Rural Institute Consumer Advisory Council; developing and providing webinar trainings on topics related to the transition needs of CYSHCN; expanding the Montana Transition E-Mail List to include CYSHCN partners (hospitals, specialty and regional clinics); disseminating health care transition-related information via the Montana Transition E-Mail List, the Transition and Employment Projects website, and other websites; and regularly updating and disseminating a health care coverage guide for families and youth.
---
Transition and Employment Consultation and Technical Assistance
We are available to provide consultation, training and/or technical assistance for your target audience (parents, youth, school staff, provider agency staff) at your site or through long distance technology, either short-term or ongoing.
Completed Projects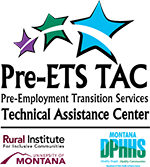 Pre-Employment Transition Services Technical Assistance Center
Project Period – October 2015 – April 2017
Montana Vocational Rehabilitation and Blind Services contracted with the Rural Institute for Inclusive Communities to support VRBS and school staff to provide quality pre-employment transition services to students with disabilities. Pre-ETS TAC services included assistance with school work plans; development of Pre-Employment Transition Services resources and products; training created in response to local, regional, and state needs; dissemination of information through a listserv; and training delivered via webinars, online communities of practice, at state conferences, and on-site in local communities.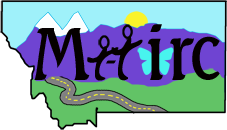 Project Period – October 2007 – September 2010
Mission: The Montana Transition Training, Information and Resource Center (MT-TIRC) provides access to timely, high quality transition information, training and resources for young people with developmental disabilities, their families, teachers, professionals, and other community members. MT-TIRC was originally funded through a three-year grant awarded by the Administration on Developmental Disabilities that ended on September 30, 2010. The Youth Advisory Board, Emerging Leader Project portions and technical assistance and training continues with support of several partners: MCDD, The Rural Institute on Disabilities, and the Montana Deaf-Blind Project.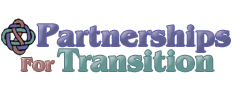 Project Period – October 2006 – September 2010
Mission: The Partnerships for Transition Project is a collaborative effort between the Rural Institute, PLUK (Parents, Let's Unite for Kids) and the Montana Council on Developmental Disabilities to improve transition outcomes for middle school youth with developmental disabilities. Partnerships is being developed and piloted in six Montana communities.

Project Period – October 2005 – September 2008
Mission: The Youth Corps Project provides youth with disabilities service opportunities, work experiences, and internships to assist them in developing the skills and habits that will lead to successful, paid employment.

Project Period – July 2002 – June 2006
Mission: To expand the model of transition planning created through Project WISER to include self-employment as a career exploration strategy and a post-school employment option for students with ongoing support needs, and to increase the accessing of Workforce Investment resources as part of transition planning. Linkages will be developed and piloted in six Montana communities.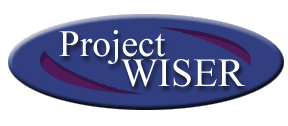 Project Period – July 2000 – June 2004
Mission: To develop an innovative model of transition planning in the Bitterroot and Mission Valleys which promotes individualized customized employment for students with severe disabilities and ongoing support needs. Consumer-controlled, alternative resources such as Social Security Work Incentives and natural supports are incorporated into schools' individual education planning processes.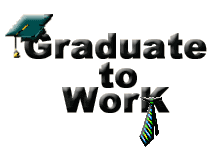 Project Periods
October 2002 – September 2003
October 2003 – September 2004
Mission: To increase access to community employment for students with developmental disabilities graduating from Montana schools by creating a model transition-to-employment program in Missoula schools that can be replicated by other locales. The success of this project will be measured by the lasting systems change and the development of effective interagency agreements maintained following the end of grant funding.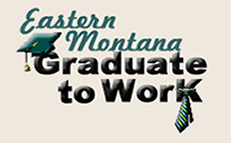 Project Periods
October 1, 2004 – September 30, 2005
October 1, 2005 – September 30, 2006
Mission: The purpose of GTW was to implement a customized model of career planning in Missoula high schools and to pilot collaborative agreements between Vocational Rehabilitation, Workforce, Developmental Disabilities agencies, families and schools to promote transition from school to work. The mission of Eastern Montana Graduate toWork is to share information about this model with schools, employment agencies, Developmental Disabilities staff, case managers, Workforce personnel, Vocational Rehabilitation counselors, students and families in Eastern Montana.
These transition projects were a part of the Rural Institute Center for Excellence in Disability Education, Research, And Service at The University of Montana. Projects Linkages and WISER were funded by the Office of Special Education Programs of the U.S. Department of Education. Partnerships for Transition, Graduate to Work and Eastern Montana Graduate to Work were funded by the Montana Council on Developmental Disabilities. Youth Corps was funded through a contract with CTAT, the Region VIII CRP-RCEP, under an award from the Corporation for National and Community Service. (Opinions expressed are those of The Transition and Employment Projects staff and not those of the U.S. Department of Education, CTAT, the Corporation for National and Community Service, or the Montana Council on Developmental Disabilities.)